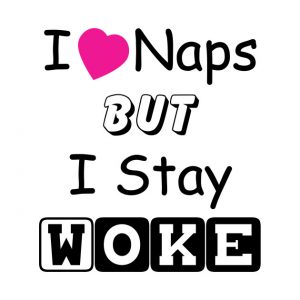 Here are some state legislative highlights for the week. Local 1200 represents 650 men and women from Maryland to Louisiana:
District of Columbia
Budget and Taxes
The District of Columbia City Council approved a budget this week that increases funding for transportation infrastructure, affordable housing, arts, and other priorities, raising the revenue to do so through a 0.25-cent sales tax increase, a higher property tax rate on commercial real estate valued over $5 million, and increased taxes or fees on alcohol, cigarettes, and ride-sharing companies.
Louisiana
Budget and Taxes
This week, the legislature sent the Governor a $28.5 million budget containing deep cuts to education, public safety and social services. The Governor has called a special session to focus on the possibility of raising revenue to address the $650 million shortfall the state is facing, starting on Tuesday 5/22.
Health Insurance
The Senate passed HB 246 this week. This bill authorizes the insurance commissioner to apply for a state innovation waiver and to establish and implement a reinsurance program.
HB 472 is before the Senate.
The bill would establish a reinsurance program for the state's individual health insurance market. The program would be paid for by a combination of government funding and per capita assessment related to individuals covered by major medical insurance in Louisiana, including those covered through a job by a fully insured plan or a self-insured plan administered by a third-party administrator.
Paid Family and Medical Leave
The Houses accepted the Senate amended version of HB 625 today, sending the bill to the Governor. The bill would require that public school teachers be granted 30 days of paid leave after adopting a child. Current law only allows school districts to grant paid leaves of absence to public school teachers for a "reasonable time before and after childbirth."
Voting Rights
The legislature passed HB 265 this week. The bill, which will be sent next to the Governor, would allow individuals convicted of felony crimes who are on probation or parole to vote 5 years after their release from incarceration.
Maryland
LGBT Civil Rights
The Governor signed SB 1028 into law this week. This law prohibits mental health or childcare professionals from practicing "conversion therapy" with LGBTQ minors. Those who do use that technique will be considered to have "engaged in unprofessional conduct and shall be subject to discipline" by the relevant professional licensing or certifying board.
Voting Rights
SB 730 and HB 829 were signed into law by the Governor this week. These bills prohibit local governments from requiring an individual to provide a reason in order to vote by absentee ballot.
Pennsylvania
Labor Standards Preemption
The House Labor and Industry Committee will hold a hearing on HB 861 on 6/13. The bill would prohibit local governments from adopting local ordinances requiring private employers to provide their employees paid sick leave, fair scheduling or other benefits. The bill would cover any local ordinance passed after January 1, 2015, and would allow someone to seek damages in court if they were adversely affected by a local ordinance.