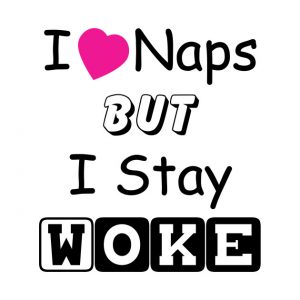 Here are some state legislative highlights for the week. Local 1200 represents 650 men and women from Maryland to Louisiana:
Florida:
Criminal Justice Reform
SB 102 was defeated when the session adjourned sine die. The bill would have prohibited an employer from inquiring into or considering an applicant's criminal history on an initial employment application unless otherwise required to do so.
SB 430, the Restoration of Civil Rights Act, was defeated when the session adjourned sine die. The measure would have provided for the automatic restoration of the civil rights of individuals with records after completion of his or her sentence of incarceration and supervision. Those rights included the right to serve on a jury, participate in public service and pursue chosen occupations.
Education HB 7069, a school funding bill that would require local public school districts to provide charter schools an equal per-pupil share of property tax revenue for capital funding, has passed the legislature, is awaiting action by the Governor. If this measure is signed by the Governor, the state will distribute that money to eligible charters to pay for school buildings and other long term expenses (currently, 544 of the state's nearly 650 charters qualify for this funding).
SB 1172 was defeated at the end of the legislative session. The bill "was another backdoor attempt to privatize education, this time using sales tax revenue to fund private school vouchers." Companion bill HB 1 also died at the end of the session. SB 540, a bill that would have placed enrollment caps on four-year programs in state colleges, died at the end of the legislative session. Additional provisions in the bill would have established a metric that would link college performance funds to the number of full-time students enrolled at each college.
Education / Public Service Employees
The Governor signed HB 7055 into law on Sunday, 3/11. This law requires unions that are certified to represent instructional personnel to report on the number of employees in the bargaining unit, the number of employees who pay union dues and the number who do not. If the union's dues-paying membership for a unit of instructional personnel is less than 50 percent of represented employees, the union must petition the commission for recertification. Such petition will be required to happen within one month after the date on which the organization applies for renewal of their registration. If a union does not comply with this requirement, the union's certification will be revoked. The law also uses sales tax revenue for private school vouchers, and expands "to statewide the Principal Autonomy Pilot Program Initiative without any evidence of efficacy."
Immigrant Workers/Preemption
HB 9 and SB 308 were broad-based bills prohibiting state entities, including public institutions of higher learning, and local governments from adopting Community Trust (or sanctuary city) laws or policies. Penalties for not enforcing federal immigration laws included monetary fees of $1,000 to $5,000 per day for state entities, local governments or individual public officials. Public officials ("sanctuary policymakers") who voted for such policies or who allowed those policies to be adopted, could also be removed from office. Both bills were defeated when the session adjourned sine die.
LGBT Right to Discriminate
HB 871, a bill that was defeated when the legislature adjourned sine die, would have allowed businesses to discriminate by protecting them against any state government action if they discriminate against individuals – such as their LGBT workers, unmarried individuals or single parents – so long as their discrimination is based on claims of freedom of speech or religion. The bill also would have preempted any political subdivisions of the state from taking action against businesses who discriminate.
Two bills, HB 347 and SB 66, that would have prohibited discrimination against LGBT individuals by adding sexual orientation and gender identity to current civil rights protections, were defeated when the session adjourned sine die.
Voting Rights/Democracy Initiatives
SB 704, which would have provided for automatic voter registration, died when the legislature adjourned. Driver license or identification card applications, renewal applications and changes of address forms for existing driver licenses or identification cards submitted to the department of motor vehicles would have served as voter registration applications.
Louisiana
Equal Pay
SB 117, a bill that would require any company that contracts with the state to comply with the state's Equal Pay law, was passed by the Senate Labor Committee and is awaiting a floor vote by the full Senate.
SB 149, was passed by the Senate Labor Committee this week. The bill would prohibit employers from discriminating or retaliating against employees for discussing wages. The bill will be considered by the full Senate in the coming weeks.
Wage Theft
This week, wage theft prevention bill HB 519 was referred to the House Labor and Industrial Relations Committee. Under the legislation, at the time of hire employers must provide employees with written notice of information such as their rate of pay, tip, and tip-sharing policies, pay basis (e.g., whether pay is calculated hourly, daily, weekly, by the shift, or by commission), and payday. Additionally, the bill provides for civil remedies and damages for non-payment of wages.
Maryland
Building Trades
Prevailing wage back pay measure SB 572 was passed by the Senate and now is pending in the House Economic Matters Committee. The bill would allow employees on a public works project, who are paid less than the prevailing wage rate for the work performed to sue their employer to recover the difference between the prevailing wage rate and the amount received by the employee. House companion bill HB 1243 remains under consideration in the House Economic Matters Committee.
The Senate passed prevailing wage bill SB 278 this week. The bill would require that the prevailing wage rate is paid for the construction of a structure or work that is located in a tax increment financing (TIF) district and is built using proceeds from local government bonds authorized in the statute for use in those districts. However, the bill applies only if a political subdivision, Baltimore City, or the Revenue Authority of Prince George's County authorizes the payment of prevailing wages for the relevant construction project. The bill has been sent to the House Economic Matters Committee for consideration. The House Economic Matters Committee passed House companion bill HB 546 this week.
Convention of States
HJ 11 was passed by the House of Delegates this week and the bill is now in the Senate. The bill before the Senate was amended in the House this week to limit the scope of the delegate's oversight if a call for a constitutional convention were to occur to "authorizing the regulation of contributions and expenditures intended to influence elections." The bill is expected to be referred to the Senate Education, Health, and Environmental Affairs Committee in the coming week.
Higher Education
The House Ways and Means and Appropriations Committee have not taken action on HB 951. This bill would allow Maryland residents and students whose families make less than $150,000 a year to pursue an associate degree tuition-free. To qualify for free community college tuition, students would have to attend school full time, maintain a 2.0 GPA and work in Maryland for at least two years after graduating. Companion bill SB 317 received and passed the second reading in the Senate this week.
LGBTQ Protections
SB 1028, which had a hearing before the Senate Education, Health and Environmental Affairs Committee on March 7, would prohibit mental health or child care professionals from practicing "conversion therapy" with LGBTQ minors. Those who do use that technique would be considered to have "engaged in unprofessional conduct and shall be subject to discipline" by the relevant professional licensing or certifying board. On March 1, the House Health and Government Operations Committee held a hearing on the companion bill, HB 902.
Paid Sick Days
On 3/12, the House Economic Matters Committee defeated HB 1421. The measure would have exempted companies that provide on-site health clinics for their employees from the state's recently passed paid sick days law (which went into effect on February 11).
Public Service Workers
The House passed HB 1017 this week. This bill would ensure that the exclusive representative has the opportunity to talk with new employees of the state, University of Maryland, Morgan State University, St. Mary's College of Maryland and Baltimore City Community College about the power and benefits of union membership. The bill also provides the exclusive representative with access to bargaining unit employee contact information on a quarterly basis. The Senate Finance Committee held a hearing on companion bill SB 677 this week. The House passed HB 864 this week. This bill prohibits a "memorandum of understanding agreed to and ratified under certain provisions of law from expiring until it is succeeded by a memorandum of understanding agreed to and ratified". The Senate Finance Committee held a hearing last week on companion
bill SB 654.
The Senate Finance Committee held a hearing last month on SB 560. This bill would provide collective bargaining rights to graduate assistants at the University System of Maryland, St. Mary's College of Maryland, and Morgan State University.
The Senate Finance Committee will hold a hearing on HB 237 on Tuesday, 3/27. This bill would prohibit community college trustees and employees from engaging in any unfair labor practice, including interfering with, restraining or coercing community college employees, including faculty, regarding the decision to support or oppose an employee organization.
The House Appropriations Committee held hearings last month on HB 163 and HB 199. HB 163 would provide collective bargaining rights for adjunct faculty at the University of Maryland University College. HB 199 would provide collective bargaining rights to graduate assistants at the University System of Maryland, St. Mary's College of Maryland, and Morgan State University.
Voting Rights/Democracy Initiatives
On March 8, the Maryland House of Delegates passed HB 532, a constitutional amendment that would allow for same-day voter registration at a precinct polling place throughout the state. If the Senate approves the legislation, it would be on the November 2018 ballot. It has been referred to the House Education, Health and Environmental Affairs Committee. Motor Vehicles Administration, the Maryland Health Benefits Exchange, local departments of social services and the Mobility Certification offices in the Maryland Transit Administration. Individuals who interact with these agencies will be automatically registered to vote unless they decline. The House counterpart, HB 152, had a hearing before the Ways and Means Committee on Feb. 6.
Pennsylvania
Preemption of Local Labor Standards
The House Labor and Industry Committee has scheduled a hearing on HB 861 on Thursday, 3/22. The bill would prohibit local governments from adopting local ordinances requiring private employers to provide their employees paid sick leave, fair scheduling or other benefits. The bill would cover any local ordinance passed after January 1, 2015, and would allow someone to seek damages in court if they were adversely affected by a local ordinance.
South Carolina
Anti-Community Trust/Sanctuary Cities
HB 4496, passed on March 8 by the House General Laws Subcommittee of the House Committee on Judiciary, would require cities and counties to prove to the State Law Enforcement Division (SLED) that they are not so-called "sanctuary cities" or risk losing specific state funding. The Governor has expressed his support for the bill.
Constitutional Convention of States
The Senate Judiciary Committee is expected to vote on SB 547 on Tuesday, 3/20. The measure would call on Congress to hold a constitutional convention for a balanced budget amendment. 28 states—six shy of the two-thirds threshold required by Article V—have already passed resolutions calling for a constitutional convention to consider a balanced budget amendment among other proposed changes.
Virginia
Budget and Taxes
This week, Governor Northam announced that he is calling a special session on the budget. The special session will begin on 4/11.
Immigration/Preemption
The legislature passed HB 1257, so-called "anti-sanctuary cities" legislation, which preempts local governments from adopting any ordinance, procedure or policy that restricts enforcement of federal immigration laws. The bill will now go to the Governor. The Governor has until April 17 to sign or veto legislation.
West Virginia
Attacks on Payroll Deduction for Union Dues / Paycheck Deception
SB 335 remains before the House Judiciary Committee. This bill attacks payroll deduction for union dues.
HB 3082 remains before the House Government Organization Committee. This bill would establish different rates for accruing vacation time for state employees hired after 6/30/